Getting YOU Business is Our Business
Strategic Marketing Solutions That Elevate Your Brand and Accelerate Your Growth.
GET HEARD ABOVE THE NOISE
At Prime Concepts Group, we dial in your frequency. We use our expertise in branding, strategizing, and creating innovative marketing solutions to help you hone your signal, build buzz, and grow your business by:
Building Brand Awareness and Recognition
Creating a Steady Stream of Leads
Increasing Website Traffic
Enhancing Customer Experience
Expanding Your Digital Footprint
Generating New and Repeat Sales
Regardless of your business model, B2B or B2C, attracting and retaining high-value customers, increasing engagement, and enhancing the customer experience is your goal — and ours.
Branding
Your brand is what people think and feel about you. We'll make you unforgettable.
Brand identity
Brand expression
Brand story and message
Brand consulting
Marketing Strategy
We think through marketing solutions that make dollars and sense for you.
Strategic planning
Integrated marketing
Marketing automation
Email marketing
Social media marketing
Content marketing
PPC and paid advertising
Book publishing
Online course development
Creative Concepts
We're here to help you stop dancing around and get your foot in the door.
Print and digital promotions
Graphic design
Video production
Direct mail campaigns
Copywriting
Product development
Website Design
Web Services
Your brand rocks. Your website is cool. Now, let us help you find fans and customers.
Custom WordPress website design
E-commerce & membership community solutions
Full-stack website development
Search Engine Optimization (SEO)
Online reputation management
Cyber security for your website
Website maintenance packages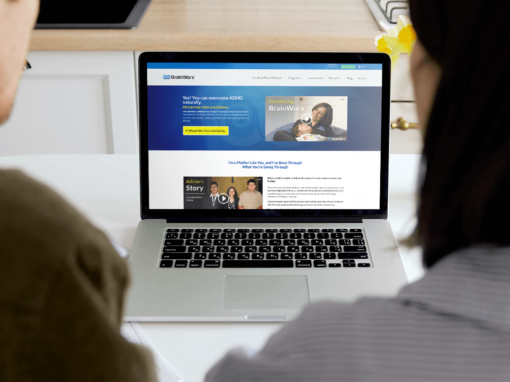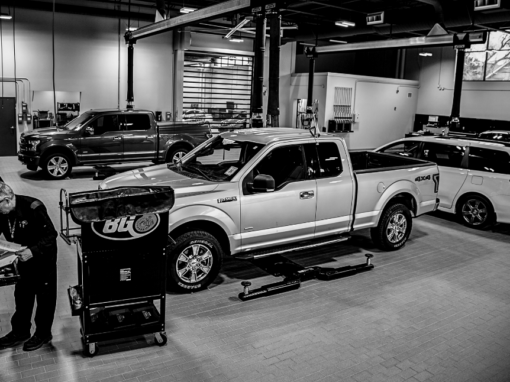 The Works
We've been giving clients everything we've got for more than 30 years.
7500

+


Projects

30

+


Years of Experience

100

K


Cups of
Coffee
Over the course of the last three decades, we've worked with hundreds of clients in various industries to meet their goals. This gives you an advantage because we have a broad perspective that can be applied to help you grow your business.
Organizations of All Sizes Trust Us to Deliver
Ford and his team are my go to source for great internet marketing advice. I've worked with him on several major projects and always trust his expertise and suggestions. I've always believed you get what you pay for, and Prime Concepts won't be the cheapest vendor you'll find, but they will be the best.
- Mark Sanborn
Working with Ford Saeks and the Prime Concepts Group has been one of the best business decisions I've ever made. We all realize how in-demand Ford and the Prime Concepts Group is. If you are fortunate enough that they have the time to work with you, jump on that opportunity. Your ROI will never be the same.
- Dr. Robert Cialdini & Bobette Gordon, INFLUENCE AT WORK
Prime Concepts helped me overhaul my marketing and my website for my pressure washing business in Wichita KS. What I liked about PCG is that they worked with me to understand my business and who I wanted to reach and then gave me a comprehensive plan to grow my business. I've used them for my website design & development, business consulting, brochures, graphic design and video production services.
- Art Leger, Clean Rite Pressure Washing and Property Services
Having worked with the Prime Concepts Group Team for more than a decade, together we've successfully completed countless projects large & small. Despite the task, Ford and his crew strive to exceed expectations and consistently deliver superior work.
- Mission Valley Bank
Prime Concepts Rocks! You guys did an incredible job with our two websites and of course all of our products and our training materials. We appreciate you so very much! Your work has been incredible and on time. We appreciate it, we value you, you rock!
- Sarah Robbins
The team at Prime Concepts is our website lifeline! Over the many years that they have been our vendor partner, they have jumped in and rescued us more than once. Most recently when a new (non PCG) developer disappeared and we had no access to our business site! Yikes! These guys are smart, creative, responsive and worth every penny that we invest in having them take care of our site and keep us safe.
- Katrina Mitchell, Franchise Speakers
I've been a client of Prime Concepts Group for quite a while now and I can say without reservation that the work of Ford Saeks and his team is nothing short of extraordinary! Like many others, I would like to provide the highest possible recommendation for Prime Concepts Group. They are quite simply the best at what they do.
- Scott McKain
Ford and Prime Concepts are the BEST in the business. Who does a marketing and sales expert (aka me) go to for his OWN marketing and sales advice? Ford Saeks. Ford's strategic advisory services are laser-focused, no BS, exactly what to do – and why – to make your website, services and programs more marketable, attractive, and effective. 10 stars on a 5-star scale. Stop reading reviews and HIRE Ford and his team NOW.
- David Newman, DoItMarketing
I have worked with Prime Concepts for over 10 years. They have created 3 websites for my business. They are all good looking and bring in business.
- Shep Hyken, Customer Service & CX Expert
The legendary Ford Saeks and his powerful team of web and marketing platform geniuses designed my professional speaking website. This instantly elevated my status, and speaking fees!
- Tim Shurr