Community Bank Websites and Marketing
Your New Bank Websites and Marketing Should be Congruent with Your Services
Take a look at your website and ask yourself this: If you were thinking about switching banks, would you do business with yourself?
Your website and digital footprint are the online face of your company. It provides the first impression for your prospects, so ensuring that it's not only congruent with your quality of services but also provides your current customers with an enhanced user experience, is critical to your success.
In creating innovative new bank websites and integrated marketing services, we've helped a number of community banks produce real results including:
Increased core deposits
Decreased customer attrition
Top search engine rankings in their local markets
Enhanced retail and commercial customer engagement
Increased prospects and leads
Becoming the go-to community bank in their area
We just completed a full-scale marketing re-development project with Prime Concepts Group…Together we have completely re-designed & successfully launched our new website, re-worked all of our brochures, done a couple of billboards as well as our Annual Report and Quarterlies…..I have found that Ford and his team truly understand how to "market" and work to guide their clients (even when I didn't really want to be led) to products and designs that are not just "pretty" but to those that drive clients and prospects toward the desired outcome.
Carrie Burrell
VP of Marketing, Mission Valley Bank
Our company website had not been touched for almost nine years. Prime Concepts Group tackled our aged site with two hands and the look and feel of our site was completely overhauled. They were very easy to work with, answered questions really fast, had ideas for all aspects of marketing and shared so much knowledge with us. The site is much more user friendly now, easy to navigate and eye catching. The staff at Prime Concepts was there for us every step of the way. Thanks for a job well done.
Tai Wills
Director of Marketing, The Richwood Banking Company
A lady came in to open an account with us recently. She drove up to us all the way from Palmdale, California to open a savings account for her brother's large estate. When asked why she chose to bank in Sun Valley instead of closer to her home Palmdale, she told us that it was because she loved our website! She said the site helped her choose which bank she was going to open accounts with, and added that she loved the pictures of our building, the comprehensive information inventory, and felt that the site made her feel welcome. She also loved our staff's group picture!
Elizabeth Halif
VP/Operations Manager, Mission Valley Bank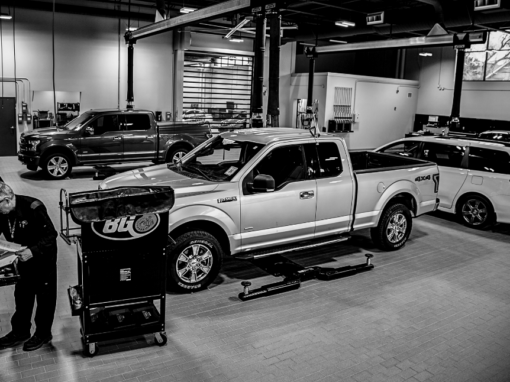 Interested in an innovative new bank website or marketing strategy?
Contact us directly at (316) 942-1111 to get the details on bank websites!